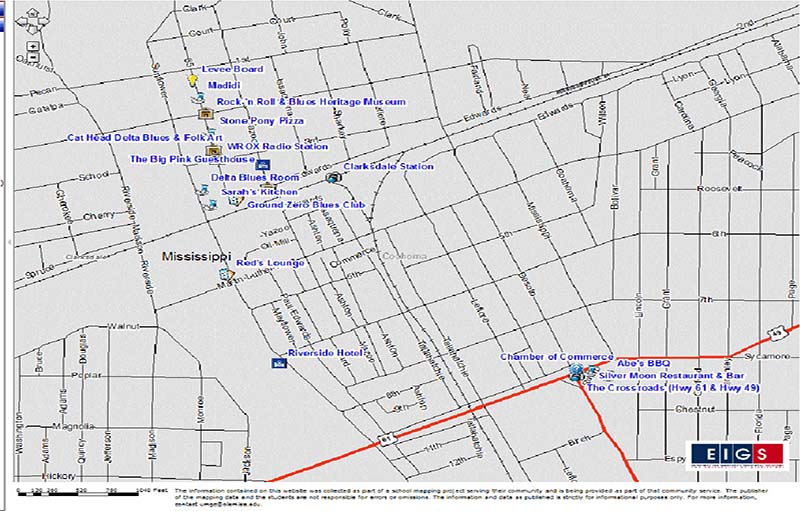 This is Clarksdale in Coahoma County, Northwest Mississippi. Tourism attractions are emphasized in this map. Click the image to be redirected to the interactive map.
Extent
Clarksdale, in Coahoma County
Details
Streets, Railroads, Runways. Political Boundaries, Census Data, etc. Locations of attractions are shown as symbols according to their type (restaurant, bar, eatery, etc.) .
Technology
ESRI ArcGIS Server
JavaScript
HTML5