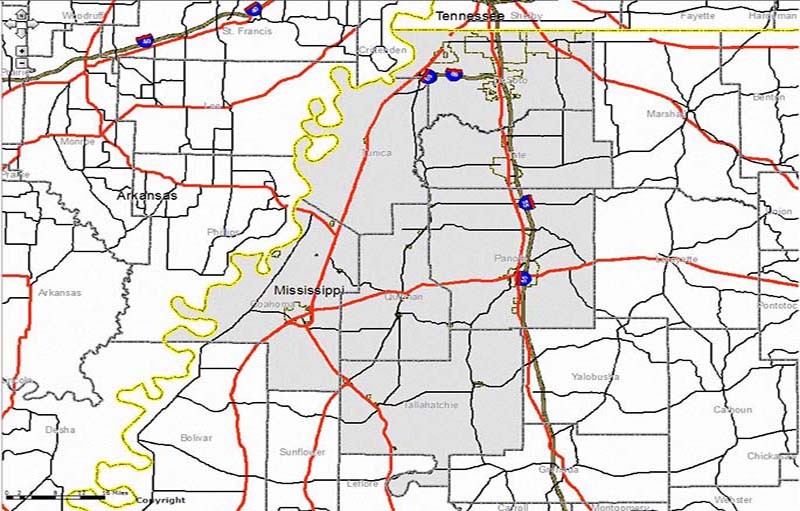 This is the North Delta Planning and Development District region in Northwest Mississippi. All of NDPDD is defined by this gray shaded area, consisting of 7 counties. Click the image to be redirected to the interactive map.
Extent
All of the North Delta PDD region, in Northwest Mississippi
Details
Streets, Railroads, Runways. Political Boundaries, Census Data, etc.
Technology
ESRI ArcGIS Server
JavaScript
HTML5